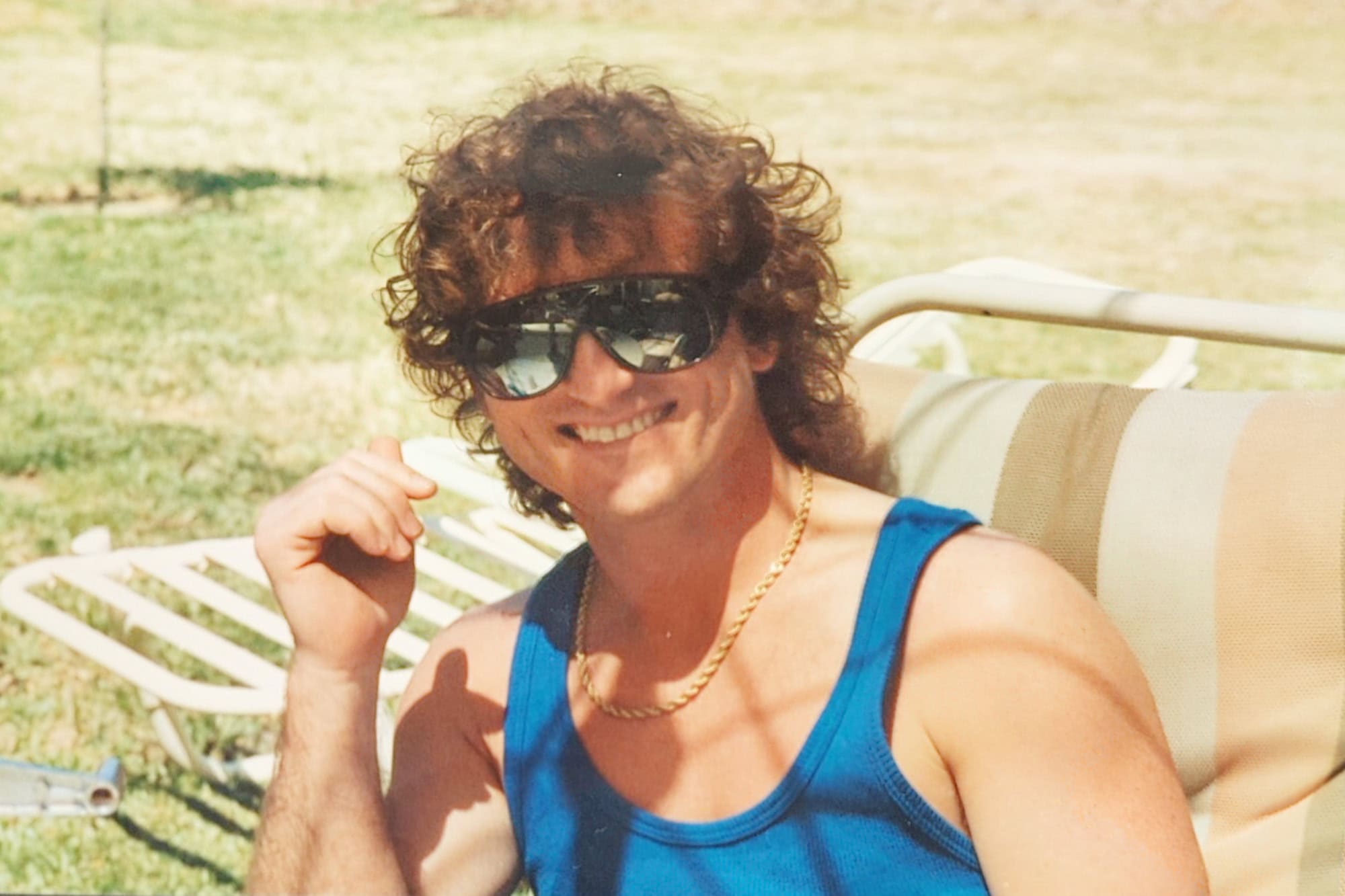 Michael Gene "Doc" Samuels died August 7, 2022 at age 67 in Plano, TX.
Michael is survived by his children Kelly (Jason) Almand of McKinney, TX, Kylie (Matt) Edwards of Blue Ridge, TX, Taylor (Julian) Lundgren of Castro Valley, CA, Zachary (Morgan) Samuels of Celina, TX; his grandchildren Madison, Mason, Landon, Cory, Ashton, Colin, Freya, Margot and another soon to be granddaughter; his siblings Sherry (Randy) Smith of Hobbs NM, Sam (Shelley) Samuels of Cleburne, TX, Wyatt (Rhonda) Martin of Mesquite, TX along with his canine companion, Ollie. He was preceded in death by his parents Lawrence and Therese "Terri" Samuels, and Wanda and Paul "PO" Martin; his granddaughter Mikala Davis; his brothers Glenn Berg and William Lawrence Samuels; his nieces and nephews Andrea Lynett Smith and Troy Smith, along with the many loyal canine companions he loved throughout his life. He will be missed by many other friends and family.
Michael was born on December 24, 1954 in San Angelo, TX to Lawrence Samuels & Wanda Webb. In 1971 at age 16, Michael won the national Judo championship as a black belt and was set to compete in the Junior Olympics in Japan. He graduated from Texas Tech in 1978 with his undergraduate degree and in 1982, graduated with his Doctorate at Texas College of Osteopathic Medicine in Fort Worth. He served as a D.O. in the DFW area healing patients until moving to California in 1997. He was renowned for his cranial sacral work and patients flew in from all over the world to be treated by him.
His life's passion was as a healer, dedicated to natural medicine, homeopathy, chinese medicine, acupuncture, and chelation therapy to name a few. With his microscope, Michael helped develop many leading edge treatments and his passion for knowledge never ceased. However, Michael's most powerful tools were his hands, his intuition, and his whole-hearted attention to his patient.
His children will most remember him for his sense of humor, questionable fashion sense, and how he consistently laughed at his own jokes. He was intellectual and uniquely brilliant, his ideologies a bit before his time.
In lieu of flowers, Michael's children would ask that you please share your fondest memories or stories of their father, either through Facebook or in the comments section below.
Reader Interactions